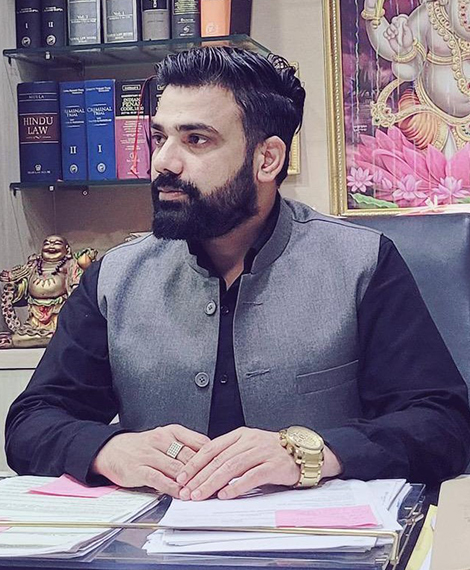 Graduated from Ram Lal Anand College, Delhi University
LL. B. Lloyd Law College, Greater Noida
Enrolled as an Advocate with the Bar Council of Delhi & High Court Of Delhi in 2008
Mr. Manoj Kumar who holds the record of a brilliant academic career is first Generation Lawyer, has a dynamic and promising nature along with a unique caliber to write. With more than 94% of success rate, he has been practicing in DELHI HIGH COURT and it's subordinate courts for the last 12 years, the field being that of matrimonial and criminal laws.
During this tenure of his practice as an advocate, till now he has dealt with many high profile cases. The 2G spectrum case, Bitcoin Fraud case, as well as murder and Dowry death trials to mention some. He has handled cases in other states and district courts as well like Mumbai High Court, Chandigarh High Court, Pune, Kolkata, Nanded, Vishakhapatnam, Varanasi, Shimla, Amritsar, Gurgaon, Ghaziabad, Noida and many other District Courts.
He has gained a prestigious position at a very young age,working in partnership with a leading law firm, THE LEGUM and also held a President's position in a NGO called THE LEGUM PEOPLE WELFARE SOCIETY, which works for the upliftment and protection of the rights of women and children ,including the weaker section of the society. He has also enrolled as panel lawyer of various companies and entities like State Bank of India, Delhi Public School (RK Puram), BSES Rajdhani Power Limited and many more to count.